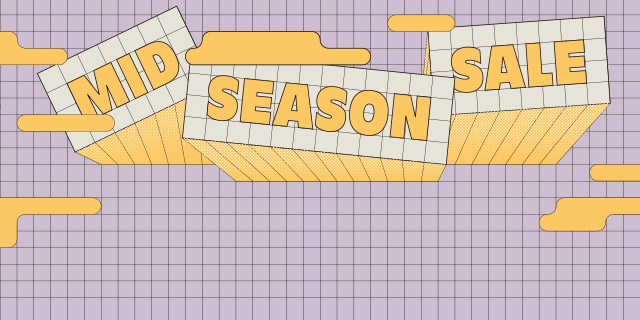 Selected sneakers and shoes up to 40% off.
Sneakers y zapatos seleccionados con hasta un 40% de descuento.
Jusqu'à 40 % de réduction sur une sélection de baskets et chaussures.
Sneaker e scarpe selezionati con sconti fino al 40%.
Ausgewählte Sneakers und Schuhe bis zu 40% reduziert.
Ténis e sapatos selecionados com até 40% de desconto.
Selecció de sneakers i sabates amb descomptes de fins al 40%.
Wybrane trampki i półbuty z rabatem do 40%.
Tot 40% korting op een selectie sneakers en schoenen.
See More Mid Season Sale Styles
Ve más modelos de las rebajas de mitad de temporada
Mehr Styles aus dem Mid Season Sale
Voir plus de modèles de nos soldes de mi-saison
Scopri altri modelli in saldo di mezza stagione
Ver mais modelos da Mid Season Sale
Veure més estils de les rebaixes de meitat de temporada
Bekijk meer Mid Season Sale-modellen
Zobacz więcej modeli w wyprzedaży międzysezonowej
Δείτε περισσότερα στιλ από τις ενδιάμεσες εκπτώσεις