Camper History
Every season we strive to reinvent some of our classic concepts while continuing to challenge the status quo with new and original designs. We often find that there is a Camper style for every walk of life.

From the beginning, the word "casual" has meant something special to us. We create relaxed yet refined styles that exist between the realms of sneakers and dress shoes. Our designers focus on imagining inventive footwear concepts that blur the boundaries between sporty and smart.
The first shoe
Camaleón, our first shoe, epitomises the simplicity, resourcefulness, and everyday grace of our Mediterranean heritage. Inspired by rustic shoes worn over a century ago by local farmers, this line has become an icon of casual footwear.

Pelotas
Pelotas, one of our most recognisable icons, has sold over 11 million pairs since its launch in 1995. Inspired by sports pioneers, the line features 87 balls on the outsole, which blends a unique cushioning system with a distinctive look.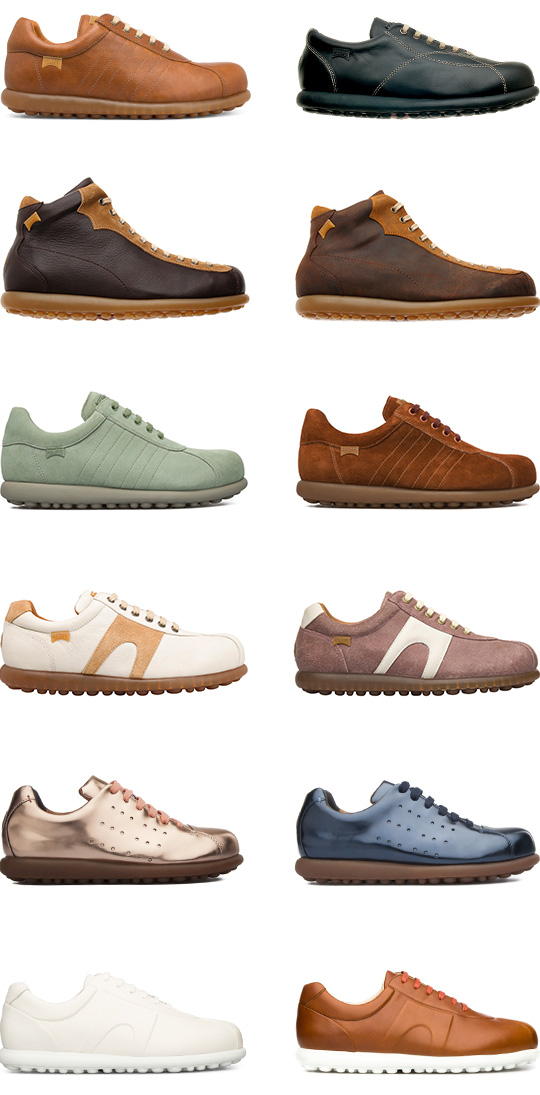 Discover Pelotas
TWINS
In 1988 we challenged the idea that shoes must be identical. And so began the story of TWINS – a pair of shoes where the right is different from the left. Since then, we've developed many variations that continue to prove that individuality makes a true power couple.

Discover TWINS
Runner
Born in 1982, Runner was our first step into the sport world. Representing the latest in footwear design innovation, the easygoing urban sneaker is reimagined each season in all-new colors and materials that seamlessly connect our present with our past.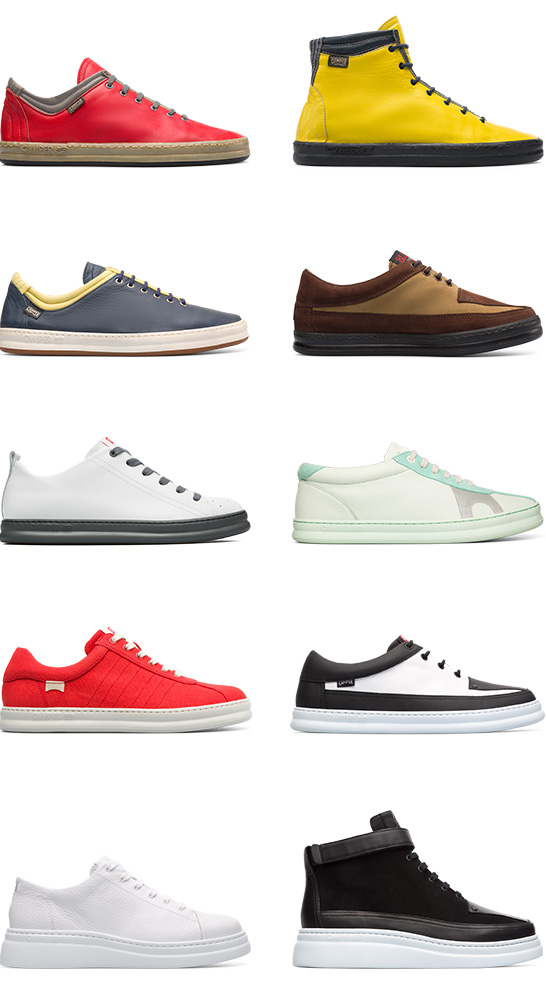 Shop Runner for Men
Shop Runner for Women
Wabi & Peu
A desire to reduce the use of components and complex production techniques led to Wabi, a slipper inspired by Japanese minimalism. The eco-friendly design was launched in 2000 and became the foundation for Peu, another Camper classic.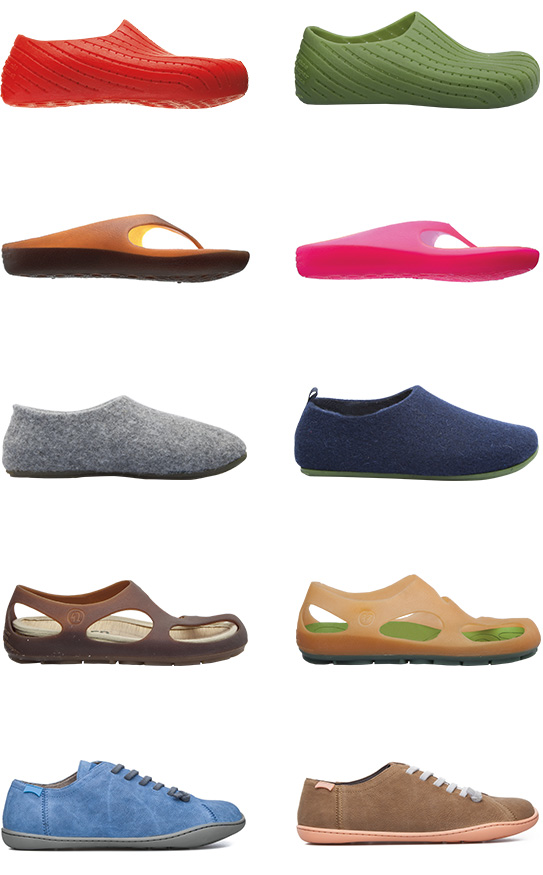 Discover Peu
Beetle
This line is characterized by its patented, sealed construction - an innovation which makes it lightweight and easy to wear. Since it first arrived in stores in 2010, Beetle has become known for its anatomic sole and elastic laces.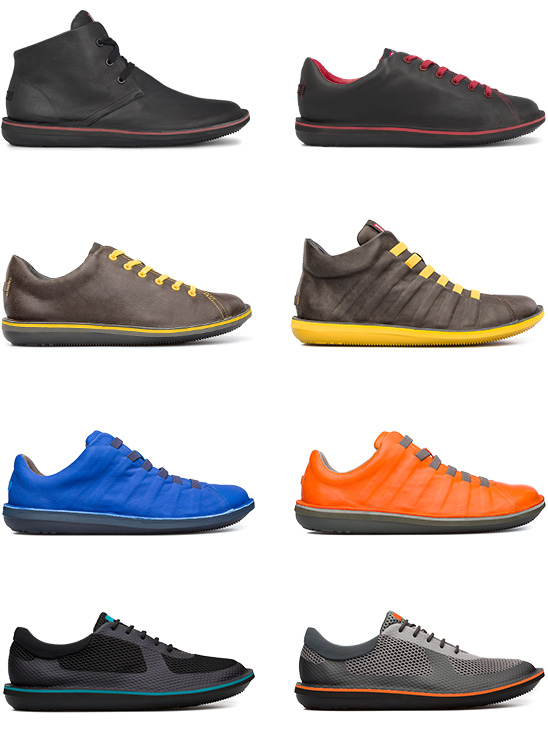 Discover Beetle
To
&

ether

Camper To&ether is a model of collaboration in which we partner with leading designers to create singular products and stores. Each collaboration results in its own creative identity - with the Camper DNA always at its core.

Learn more